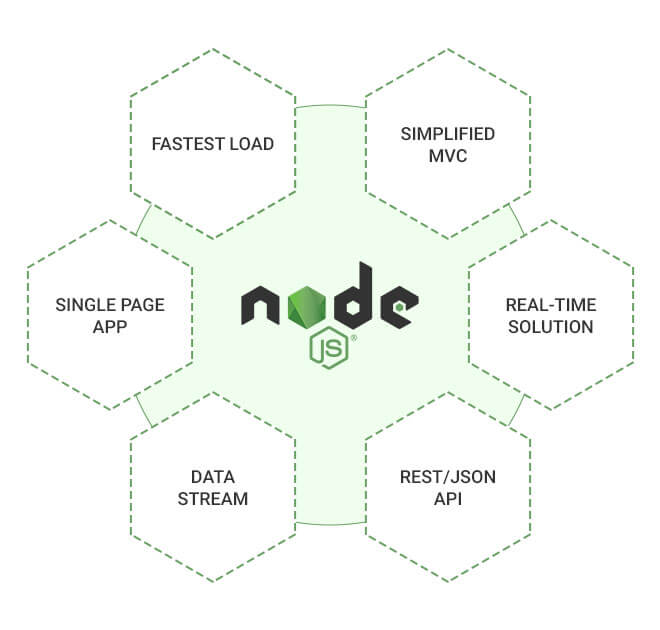 Offering Bespoken NodeJS Development Services
Recognized as a multipurpose platform, Node.js has a strong presence in real-time web apps, cloud stacks, IoT, and connected devices. We, at FasTrax Infotech, have a team of highly skilled Node.js developers, who adept with the latest technology and its frameworks to deliver result-oriented Node.js app development solutions. From AJAX Development to Network-based App development and Consulting, we have the expertise to deliver flexible, scalable and secured NodeJS solutions by harnessing the power of this platform.
Our NodeJS Development Workflow
01

Share Your Requirement

Contact us to share your project details with us. Our expert will review your requirements and get back to you within 24 hours.

02

Select Engagement Model

As per your project's requirement, we will suggest the best engagement model and tell you the timeline and cost of your project.

03

Project Development & Delivery

As per your chosen engagement model, we will allocate your project to our team. Our project manager analysis project robustly and deliver it at a committed timeline.
Portfolio That Speaks
Believing in guaranteed results, we have worked on a simple to complex projects and always delivered what we promised. See some of our work below to learn more.
Our Blogs
Get the latest buzz about technology and what makes the tech industry go around these days. These blogs have been hand-picked by our tech experts so that you get ready access to worthwhile reading.