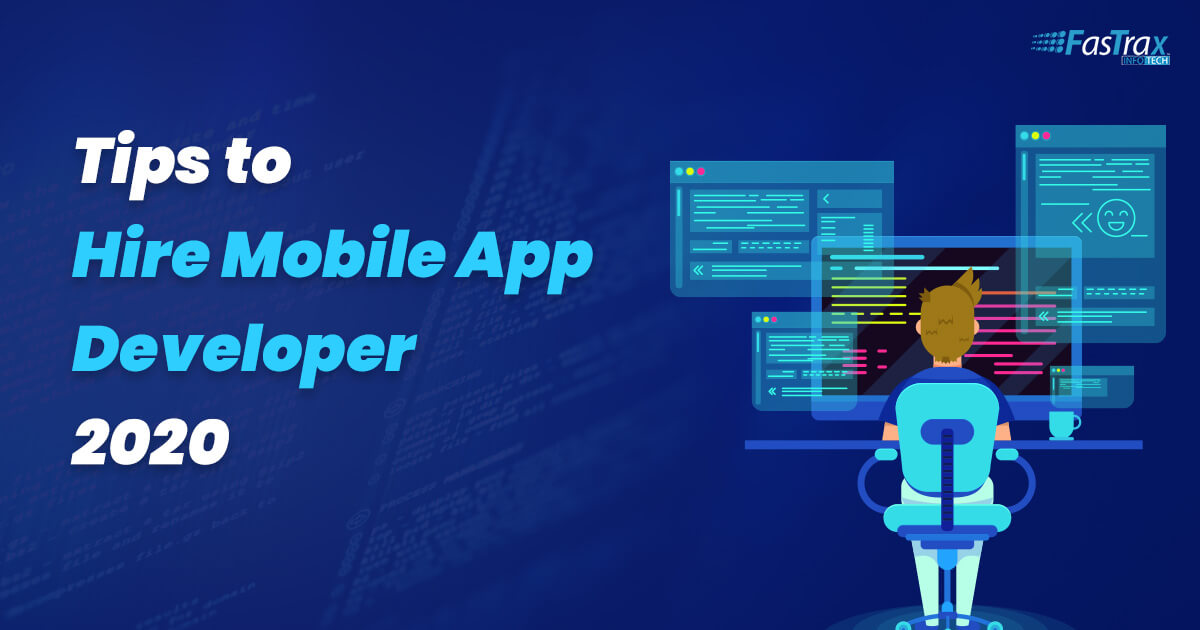 11 Proven Tips to Hire Mobile App Developers for Your Startup or Enterprise Business
Did you know that the global revenue for mobile apps amounted to more than 462 billion U.S. dollars in 2019? According to statista.com, based on the 2019 figures for paid mobile app downloads and in-app advertising, it's projected that in 2023, the expected revenue will generate more than 935 billion U.S. dollars globally.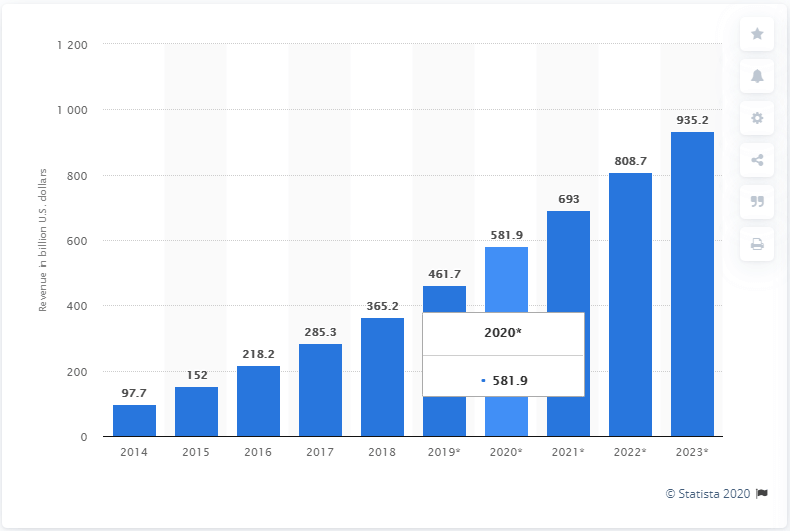 When it comes to the average mobile user, over 20 apps can be found installed on their smartphone, and that's in the United States alone during the third quarter of 2019. Most users are spending the majority of their time using social networking apps, music apps, on-demand apps, and many others.
Mobile apps are used more than websites.
Most users spend 87% of their time on apps. This indicates an increase in the demand for mobile apps, which has led to an increased need to hire mobile app developers.
There are many things that a development partner can help you with. Apart from coding, mobile app developers can help you with many other areas, whether for startups, mid-level, and enterprises.
Why Should Startups & Mid-Level Business Hire A Mobile App Developer?
To succeed in this competitive market, you need to hire a mobile developer to help you in making correct technology choices. Not only can they help you select the right technology, but your technology partner will also help you make your product feature-rich and robust using the latest technology. There are many remarkable features such as Push Notification, Payment Integration, GPS, Less Keyboarding, and More Mobile Screen Touching, and so on, which can be integrated into your app to make it perfect.
Mobile app experts also help startups and mid-level businesses discover new opportunities and scale up a development team with the right skills, in the right quantity, at just the right time.
Why Should Enterprises Hire A Mobile App Developer?
Whether you want to develop on-demand food delivery apps or travel-booking apps, hiring an app developer from an experienced mobile app development company will deliver benefits that no one else can. It provides a cost-effective development solution with flexibility. These developers offer a state-of-the-art workflow and have the ability to handle emergencies more rapidly.
Tips to Hire Mobile App Developers for Startups, Mid-level Business, and Enterprises.
1. Search for a Reliable Mobile App Development Partner

App development is a long-term process and duration can differ from months to years. So, it is necessary to hire dedicated app developer for the long term. The development phase includes strategic planning, implementation, development, and finally delivery.

Delivery is not an end-stage of the development process. To improve an app, your developer will design upgrades with every version release and so it is imperative to establish a long-term relationship with your mobile developers.

2. Hire Developer Who are Interested to Your Business, Not Only in Development

Hire mobile app developers who are interested in your business strategy, not only in the mobile app development task. A good developer will guide you throughout the development process and provide you creative and trendy input based on his experience.

A creative developer will know what works best for your application, because he will have experience working with many clients from companies within t your industry.

3. Check Check the Developer's Client Reviews

Before you hire mobile developers, you must explore their website and check their testimonial page to find out if the reviews posted about the company or developer are positive.

4. Review the Developer's Past Work

Before you hire a mobile app developer for your project, be sure to ask the developer about their past work. Review their portfolio to get a sense of their proficiency in developing mobile applications. In this way, you will see the developer's quality of work and you can expect the same quality of work for your own app.

5. Experience Developing Apps that Run on Multiple Platforms

If you want to target a larger user base, your developer must release an app that runs on major platforms like Android, iOS, and Windows.

But, wait.

Does your hired developer have adequate experience developing apps for multiple platforms? If yes, then hire him for your project.

6. The Cost of Your Developer

The most important thing to consider is the developer's cost. It should fit within your budget, however, don't let the price factor drive you at this stage. Hiring the best mobile app developer will cost you more, but you'll see a greater return, or ROI, in the future.

7. Discuss Post-Development Support and Activities

Before hiring a mobile app development company, you should discuss with the developers post-development activities they offer like support & maintenance, app testing, bug-fixes, and other services. A skillful mobile app developer should turn in a perfect app with post-development support.

8. App Store Submission

When you hire a developer be sure to ask whether they will submit your finished to the App Store as part of their services or not. Many developers charge extra fees for this submission while others will bundle submission rates in with the entire mobile app development cost. So, it is better to discuss the cost of mobile app development with app submission before your start working with them on your project.

9. Regular Project Reporting

While hiring a mobile app expert, you should ask him how often he will contact you to provide updates about your project. Your mobile app developer should communicate with you frequently via your preferred mode of communication, whether calls, chats or emails. Mobile app developers that promise to send you daily updates are the best ones to hire.

10. Ask About App Monetization

You should ask your developer about 'how he will monetize your app'. Your hired developer should be able to suggest the best way to monetize your application depending on why your app was created and what type of customer will buy it.
Bonus Tips –
Get the Whole Package, Not Just Coding

Developing a perfect mobile application is not just about coding. Your developer will create a functional design, but should also think about creating an excellent user experience. Don't hire an independent mobile app developer unless you already have access to a team that can perform important functions like design, usability, and testing.

The appearance of the app is one of the most important aspects which means your hired developers should create an app that attracts users and delivers a seamless user experience.
Wrapping up
Without a doubt, there are many mobile app developers out there who have expertise in developing mobile apps for a diverse range of industries. If you apply all the tips from this article, you will end up hiring the best mobile application developers for your project. An experienced mobile app developer will deliver feature-rich apps that fulfill your business objective.
Frequently Asked Questions