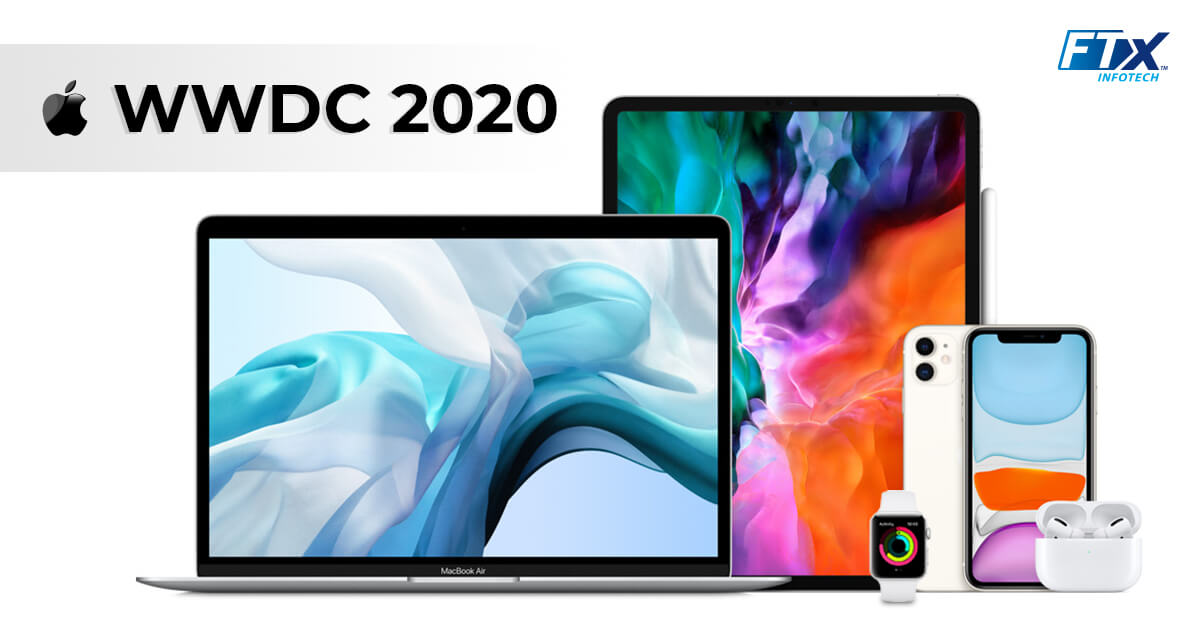 WWDC 2020: Major Announcements and Its Impact on Your iOS Apps
The digital-only event, Apple's 31st Worldwide Developers Conference, kicked off on June 22, with no physical gathering due to COVID-19. This virtual event was free for everyone, where iOS app developers get access to future iOS, macOS, tvOS, and watchOS.
In the Apple WWDC event, iOS developers also got a chance to engage with Apple engineers through one-on-one lab appointments, engineering sessions, and the revamped Apple Developer Forums.
Those who don't have time to watch the whole streamline, here're some important details revealed, category-by-category, to catch-up.
MacOS Big Sur:
Intel to custom ARM-based CPUs, Apple is switching to the newest version of macOS, macOS 11.0 Big Surset, which is to be released this fall. Apple's next-generation macOS operating system will bring a "whole new level of performance" with less power consumption. Big Sur comes with a new design, updates to messages, new features for Safari, etc.
Now, developers will require to update their apps to run natively on the new chipsets, said Apple. "Rosetta 2" in Big Sur will automatically/transparently translate existing apps for compatibility. Considering the latest updates, We, at FTx, also provide iOS app upgrade service to the app users to make their iOS compatible with the latest OS, which is essential once Apple releases it for iOS developers.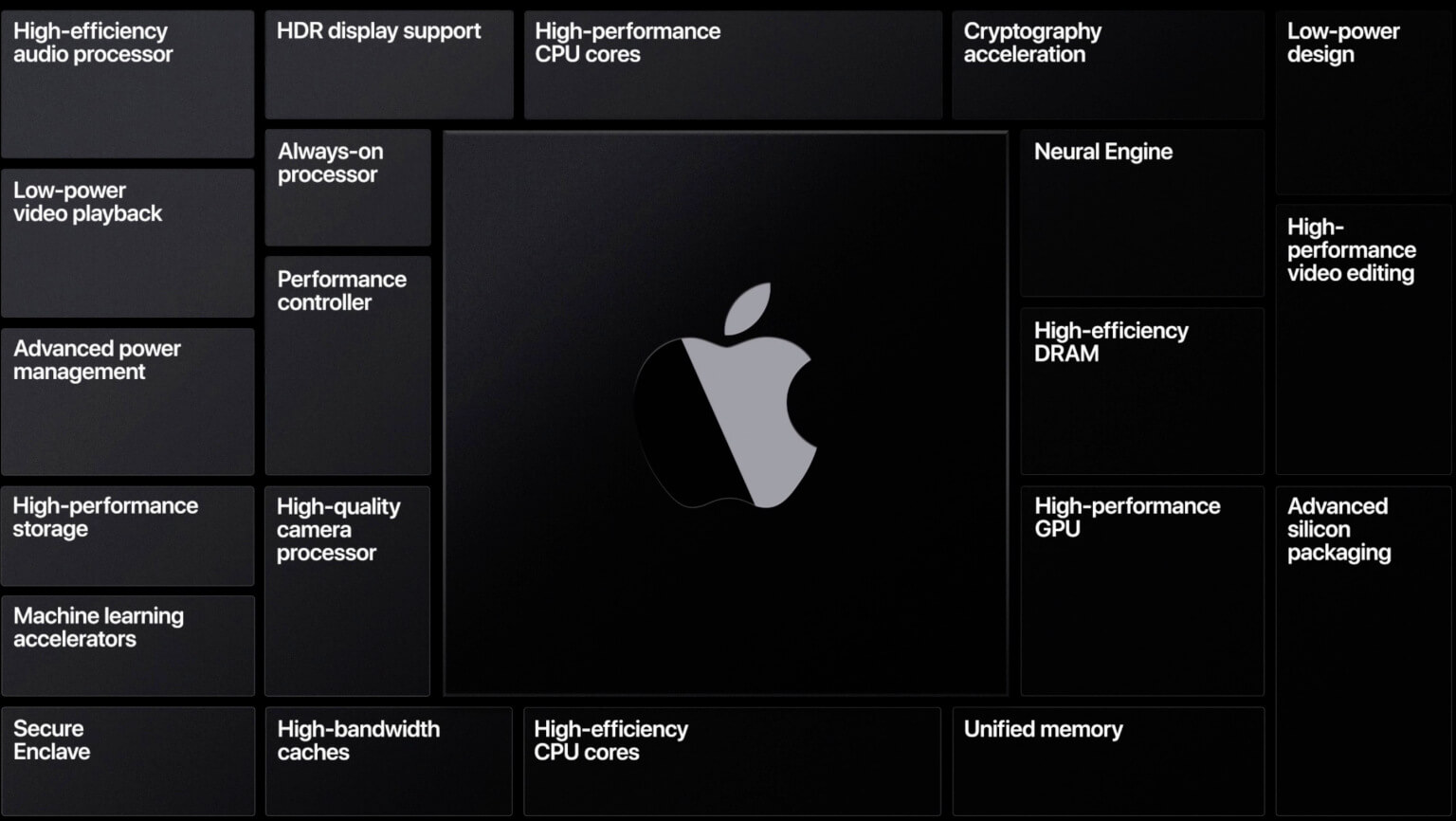 iOS 14:
One of the staple announcements of WWDC, iOS14, previewed by Apple, with a public beta expected sometime in July. This beta version provided to the iOS developers for testing and enabling them to get their apps ready for this next big thing. Later in 2020, Apple will also release some of the important features that are compatible with iOS 14.
1. Widgets

Finally, Apple has added Wi widgets to your home screen, and there is an application drawer-like feature called App Library. Also, there are many significant changes are on the way to iMessage. The widget introduced by iOS 10 relegated to the Today View screen, which is accessible by swiping right on the Home screen or the lock screen.

2. Tag Someone in iMessage Conversations

Focusing on group iMessage conversations, Apple announced updates for the Messages app. Now, users can easily tag Someone in their conversation to get their attention. This feature especially works for large groups. To use this feature, you have tag someone in a group conversation as typing the @ symbol followed by their name

3. Pin a Conversation to The Top of Messages

Now, users don't have to scroll through the long contact list or conversations, as Apple introduced pinning a conversation to the top of your Messages app feature to find your favorite contacts. To use this feature, users have to swipe to the right across any thread to pin a contact or conversation to the top of your conversation list.

4. In-built Translate App

iOS 14 has an in-built Translate app that enables users to convert text and even hold conversations when Someone speaks a different language. It allows users to translate languages like English, German, Mandarin Chinese, French, Russian, Spanish, Italian, Japanese, Arabic, Korean, and Portuguese. To use this feature, you have to hold an ongoing conversation, turn the phone to landscape mode. It will automatically be detecting which languages are being spoken.

Apart from listed features, there are many other interesting features introduced by Apple that makes apps more productive. The latest iOS 14 software features will be available for iPhone 6s and, later, free software updates. Moreover, iOS app developers at FTx Infotech update themselves with these features to implement in their next iOS app development project.
Smart AirPods Pro:
1. Spatial Audio

Compatible with AirPods Pro, it comes with simulated surround sound. With AirPod's built-in accelerometers, it seems like the audio is "fixed" to the real world.

2. AirPods

Automatic Device Switching: Now, AirPods can easily switch between multiple devices. AirPods can switch over accordingly when you listen to call from your AirPods, and suddenly a call comes in on your phone.

3. Smart Charging

The smart charging feature is integrated by Apple to stop charging automatically at 80% and notify users.
iPad OS:
In WWDC 2020 event, Apple also announces updates and the latest features about iPad OS 14. Check what they are:
1. Scribble

Apple Pencil has the power to touch every corner of the iPad screen. The update regarding drag-n-drop to user complete interface provides a boost for iPad users.

2. Better SearchU

With iPad OS 14's redesigned UI, Apple provides better search options for the users. With this update, widgets are being updated, whereas functionalities get upgraded.
Gaming & Xbox:
Good news for iOS game app developers, as Apple announces many interesting updates regarding Xbox and games for developers and players
1. Wireless Controller

Apple reveals compatibility features with iOS gaming development updates for wireless gaming controllers. With this update, Apple offers better connectivity to the console with the devices

2. iPad Compatibility

Now, iPad users also able to connect their devices with wireless controllers. There is an opportunity for iOS app development to enable devices with this functionality.
Homekit:
Apple Maps app will be expanding to the United Kingdom, Ireland, and Canada later this year.
Apple will add third-party music support to the HomePod that enables the speaker to work with services like Pandora and Spotify.
Apple also shares the upcoming Apple TV+ series "Foundation," a sci-fi series that's based on the award-winning novels by Isaac Asimov.
Apple's Digital Car Key for iPhone to a broad array of BMW Models manufactured after July 1, requires iOS 13.6
And many more
Wrapping Up!
This is just what Apple has done so far. Now, it's time for us, as an iOS app development team, to upgrade your iOS apps that are compatible with the latest macOS.
Want to see what we can do with these latest updates? Contact our iOS app development experts for more details.
Frequently Asked Questions

Warning: Undefined variable $author_social_info in /data/ftxinfotech/public_html/wp-content/themes/ftx-infotech/functions.php on line 1317