New Office Inauguration: FTx Infotech – India Crosses One More Milestone in Its Success Journey
FTx Infotech recently inaugurated its new office on 18th Sept, 2021 at Iscon Elegance, Ahmedabad. The office-warming event was started with an inauguration ceremony followed by a traditional pooja. This pooja was kept to get blessings of God for the prosperity and success of our FTx Team. A small celebration followed the pooja which witnessed employees and their family members to make this ceremony, memorable for everyone present there. The celebration consisted of a wonderful feast ending with a sweet treat for the lovely team of FTx Infotech and then the FUN element was added to it with an interactive game. Employees took part in the game and had a pretty good time.
Talking about the infrastructure and ambiance of the new office, the new space is adorned with state-of-the-art technology comprising of hi-tech workstations, comfortable chairs with better lumbar support (well, we listened to our employees), three meetings and conference rooms with con-call facilities, LED projectors & monitors and many more features that help employees in increasing their productivity seamlessly. The whole office was decorated with white & blue colored balloons and ribbons that set the right tone to the atmosphere.
The aura of our newly inaugurated office is peaceful with well-spaced and neatly designed interiors. A decent wall clock and few décor items adorn the workspace in a unique way. The new office is not only creatively designed but also is functional, creating a wonderful environment for employees.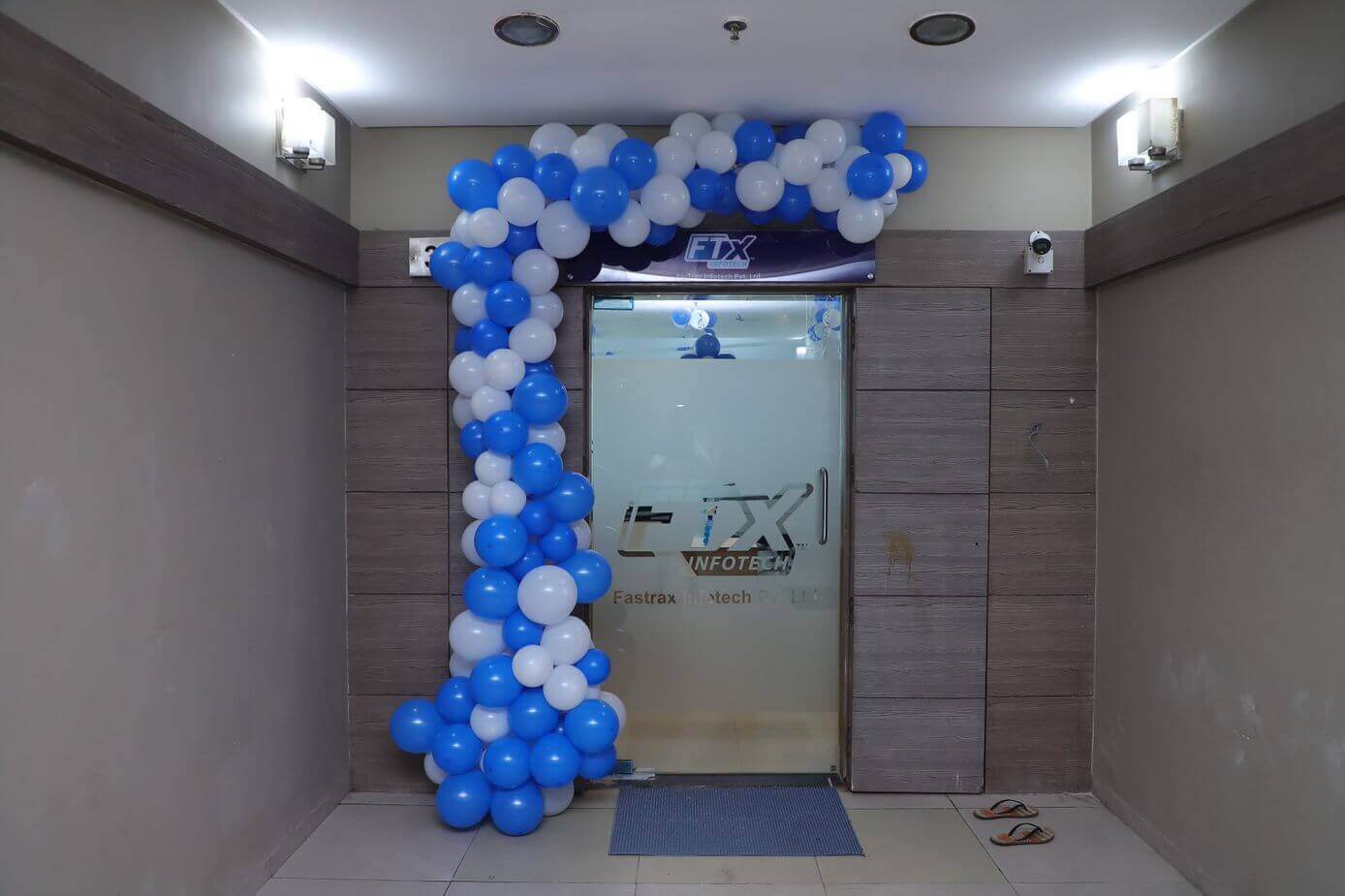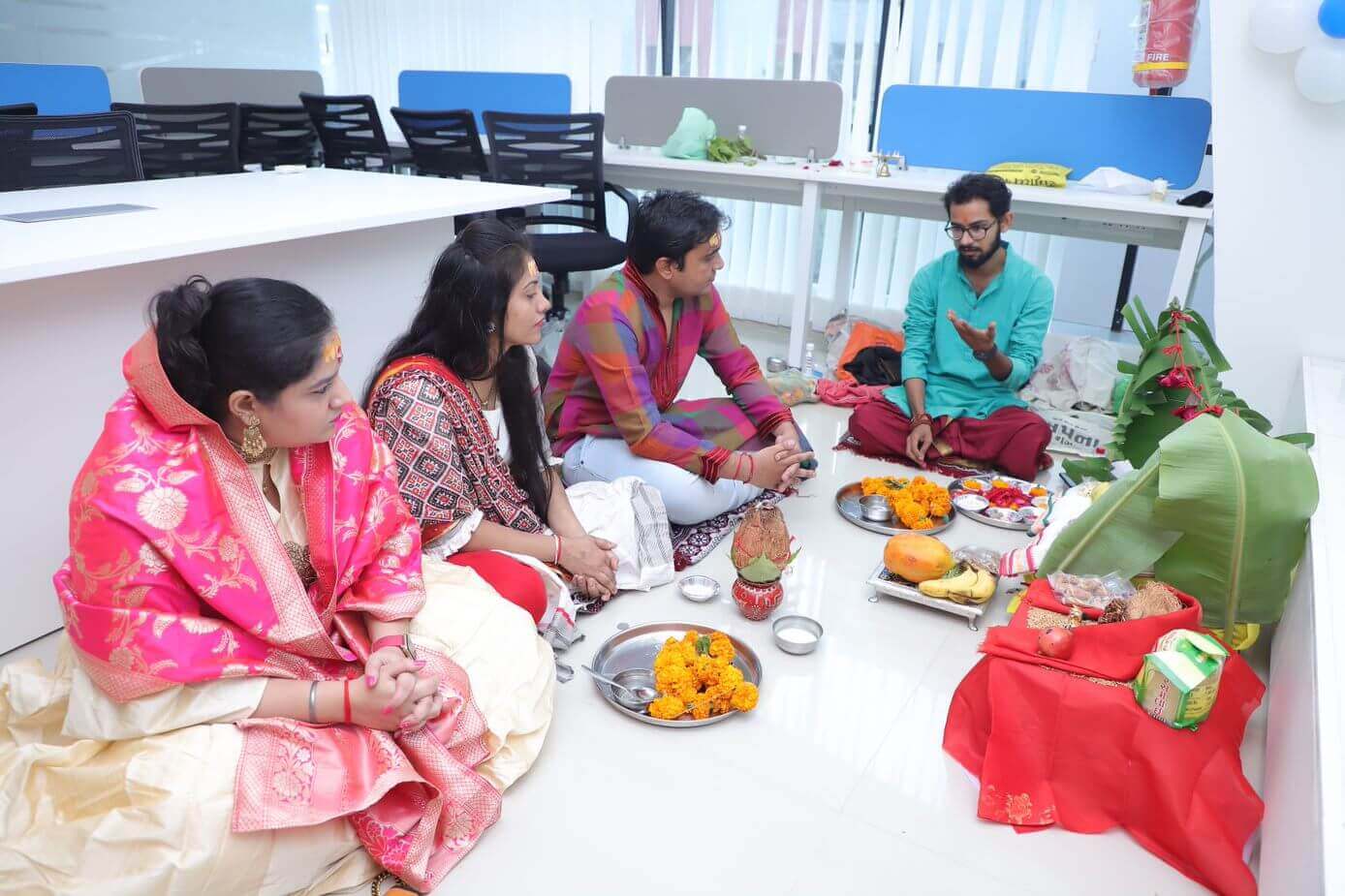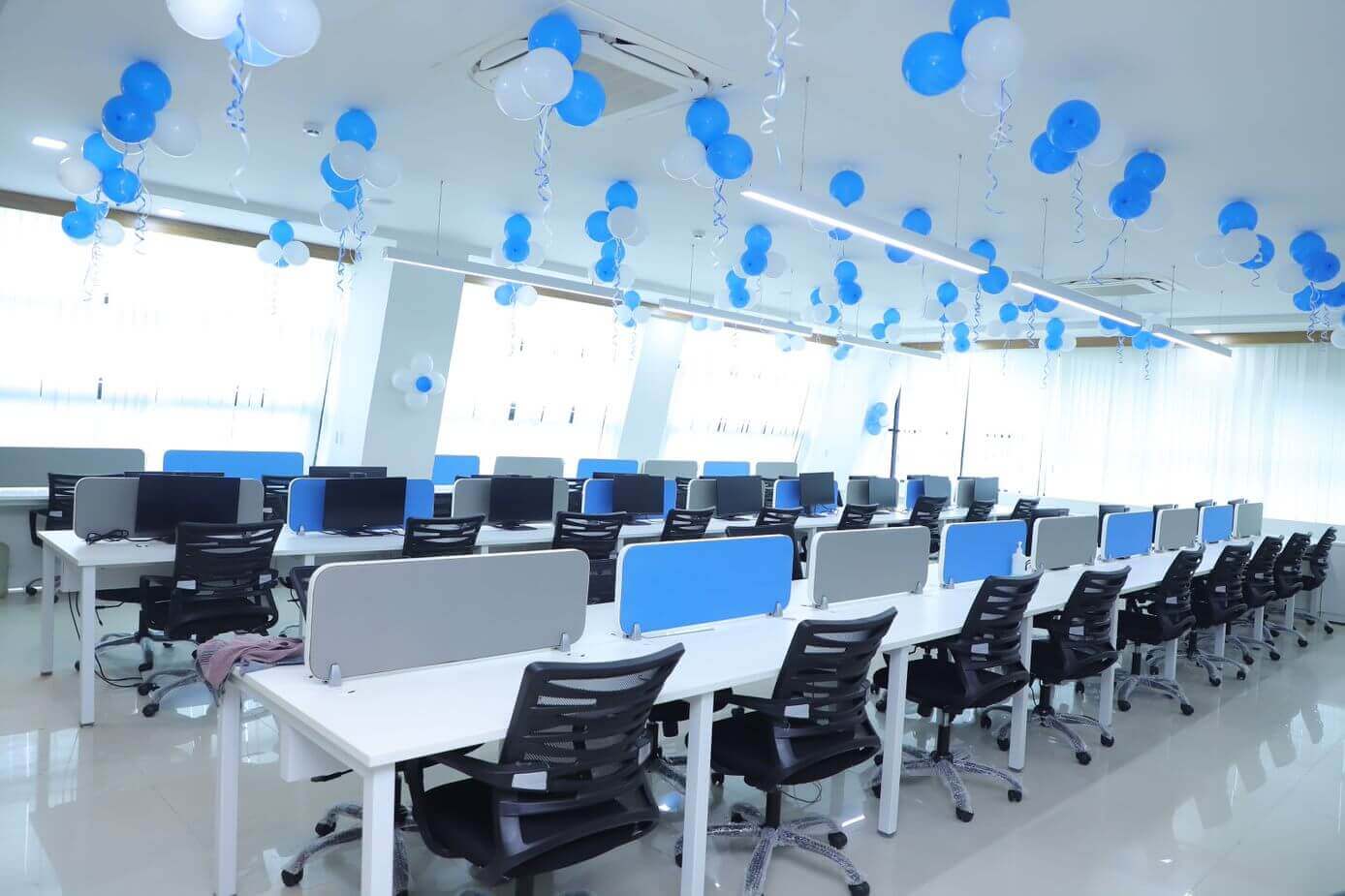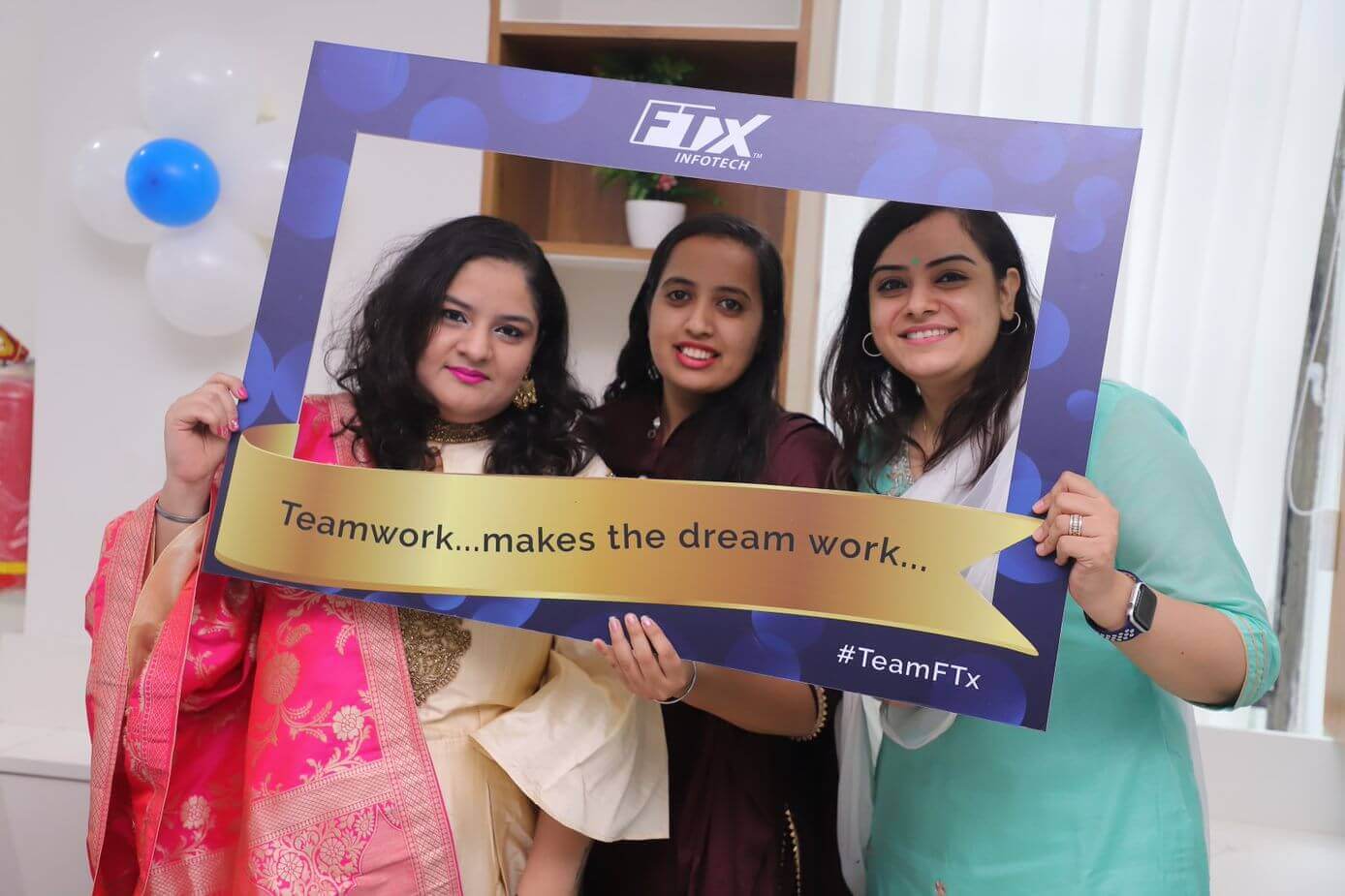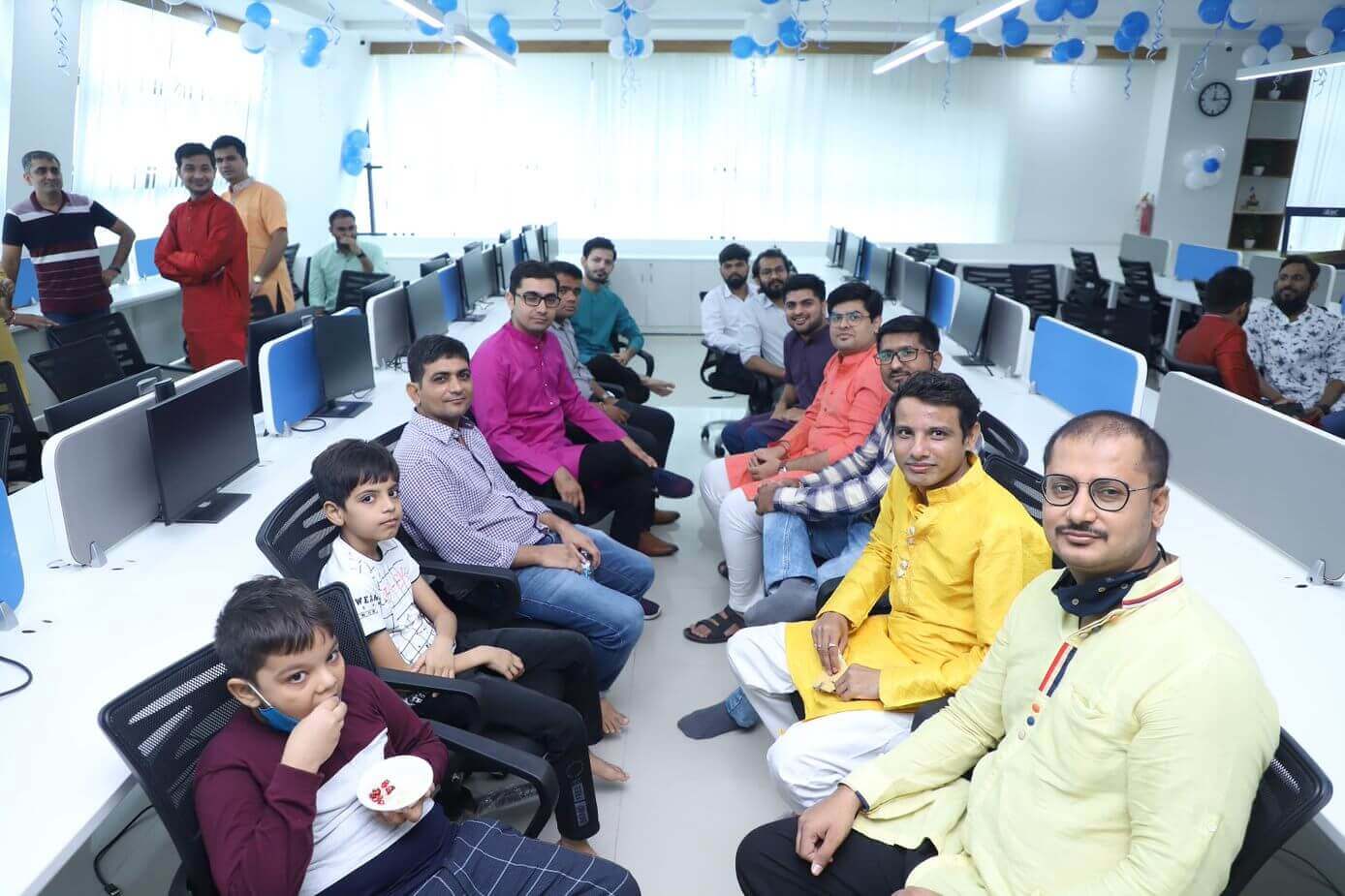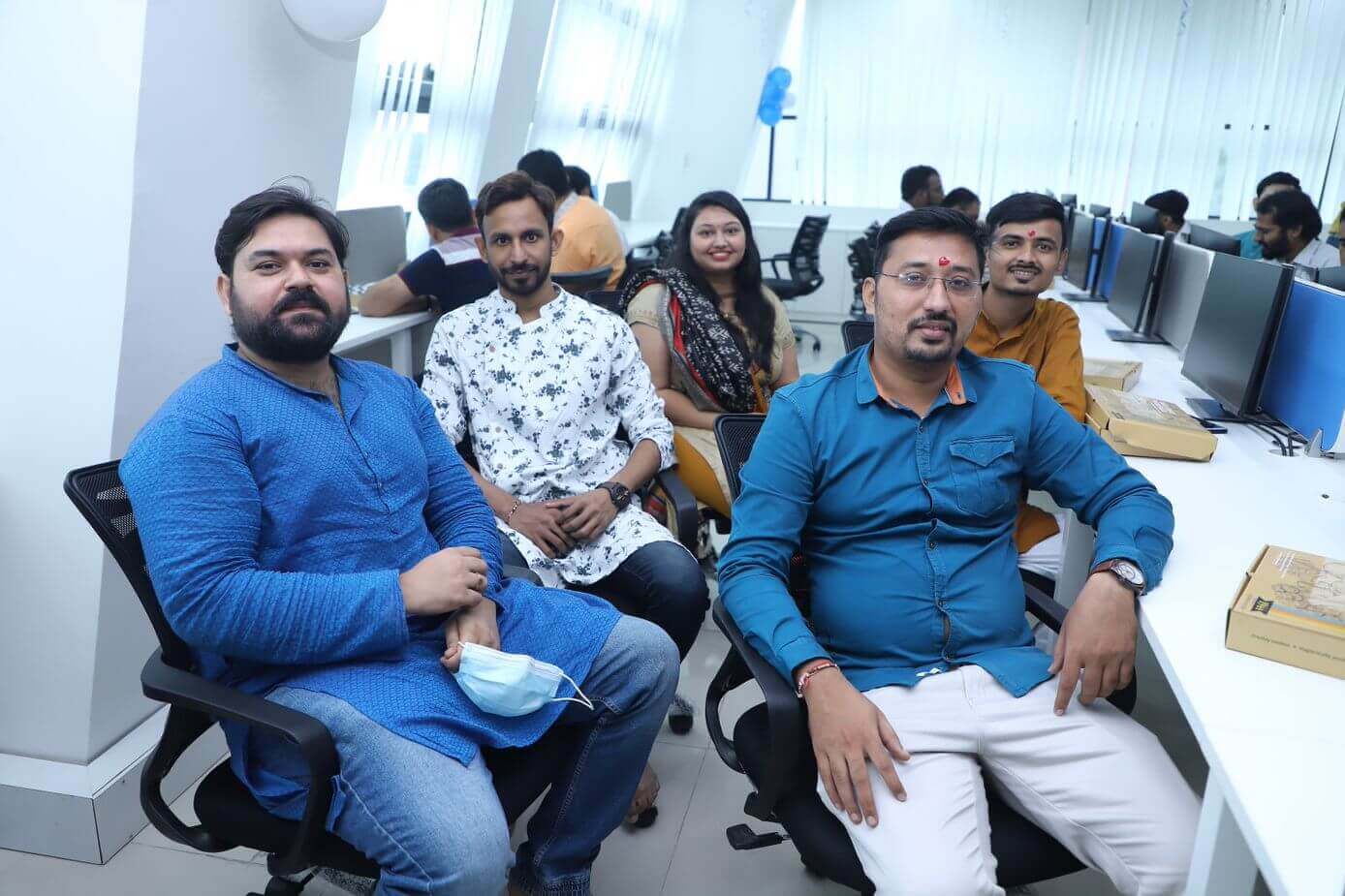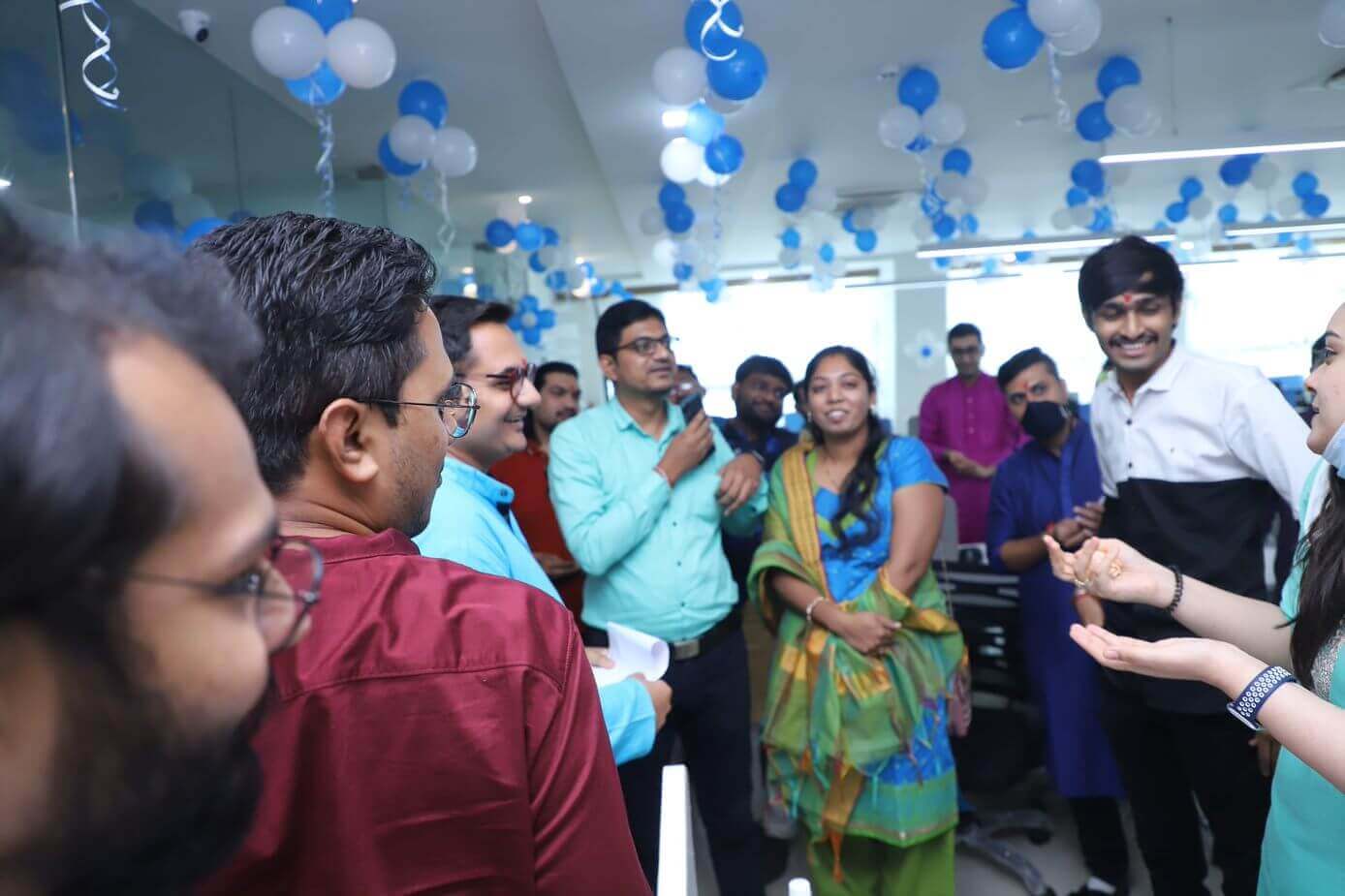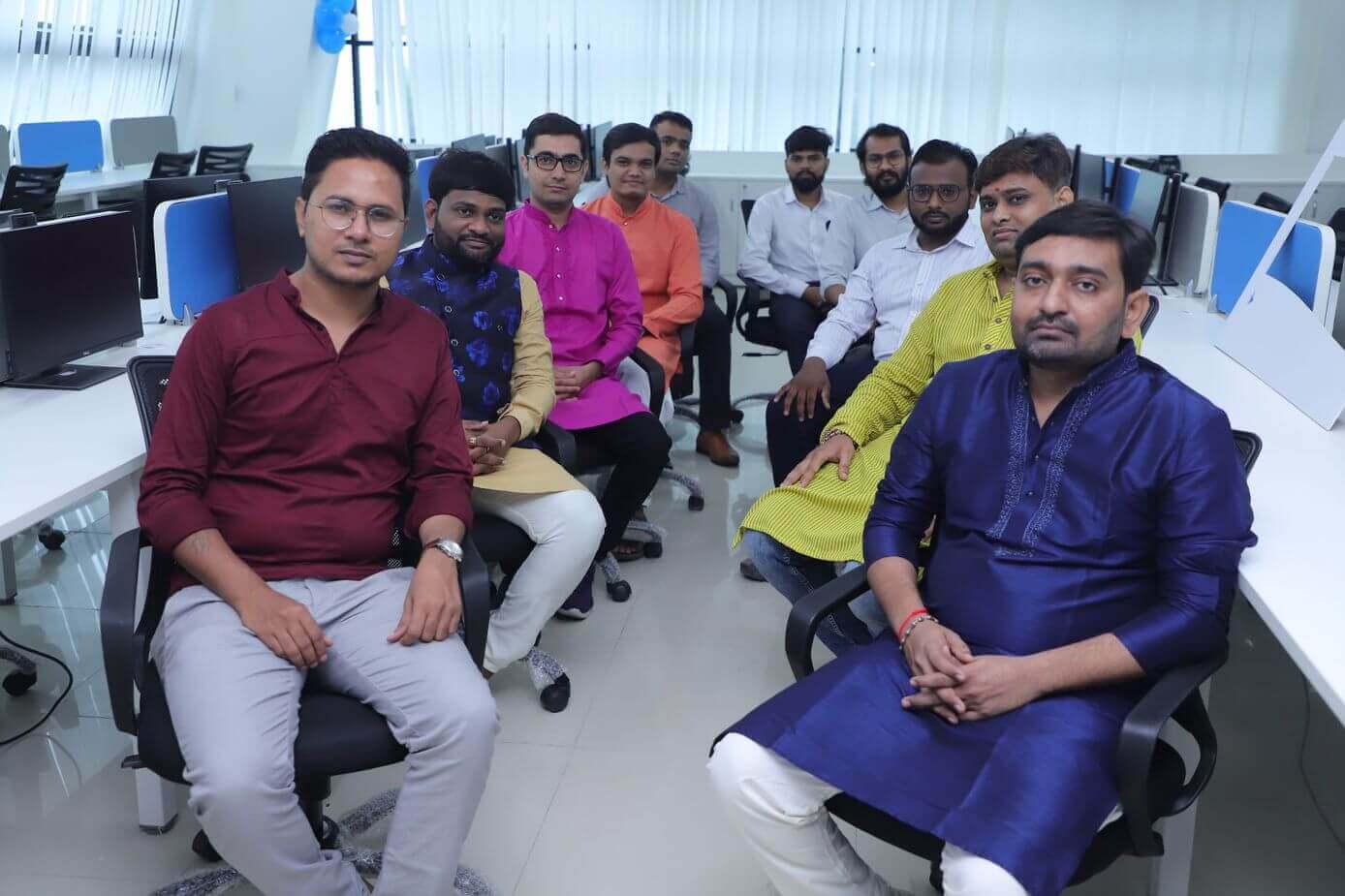 We asked our employees about our new office and here are some of the compliments that we liked the most –
"Must-say, we all experienced the joy of walking and sitting in the new office that had great positive vibes."
"The office has everything to make the workspace comfortable and enjoyable for employees."
"I am excited to start working in the new workspace and all geared up with great positivity."
"Well, I loved work from home and how company supported us both financially and mentally throughout the pandemic, but if I have to start working from the office, this is the type of office that would inspire me to come out of my bed and work"
Our FTx Infotech – India family is growing day by day and we are ready to welcome more employees to this new office! Join Our Team FTx – Apply Now