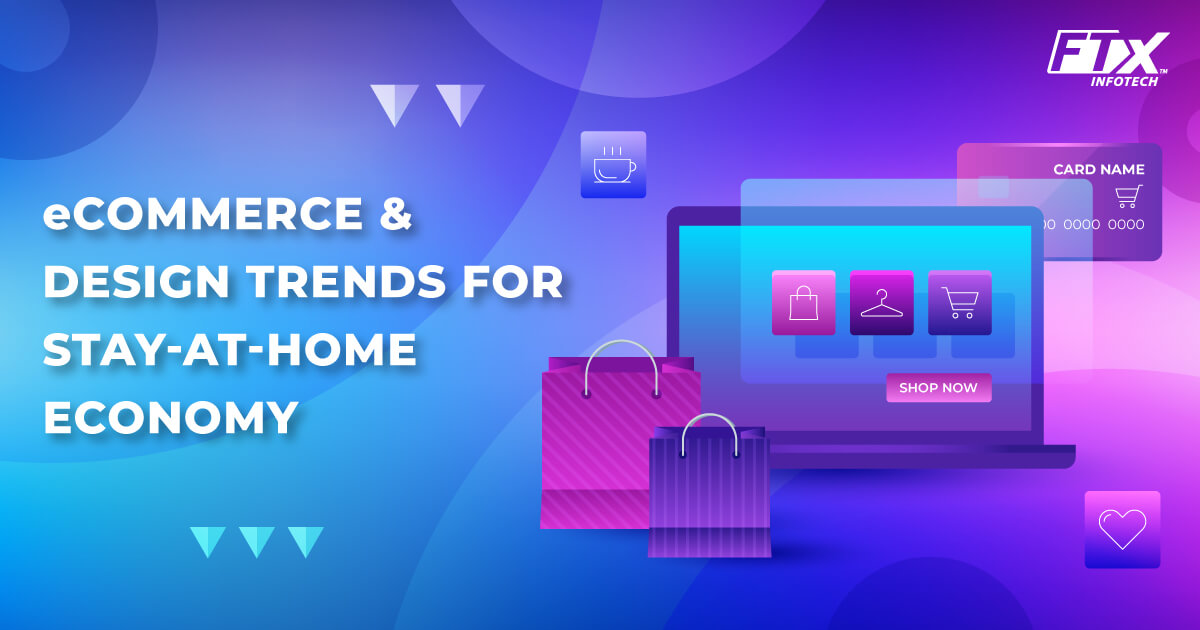 10 Disruptive eCommerce & Design Trends for Stay-at-Home Economy [#5 Worth Paying Attention To]
The next big trend would be the 'Stay-at-home Economy.'  We have seen that the stay-at-home economy grew fast in the first quarter of 2020, due to COVID-19 epidemic.
As the trend has accelerated since the coronavirus outbreak, many businesses are moving to online operations by quickly shifting to offline business. Right along with online business, eCommerce design trends are also continually evolving.
The latest eCommerce design trends 2020 and beyond focus on advanced technologies like AI-based chatbot, Shoppable Social Media Post, and so on. Implementing these techniques with eCommerce store development increases conversion, customer retention, and ultimately brings more sales.
Here's the list of the best eCommerce design trends in 2020: what today's buyer's looking and expecting from an online shopping site. Without further ado, here are trends to implement while designing the eCommerce store in 2020.
 1. Interactive Product Visuals
Interactive visual designs aren't new, but advanced interactive visual designs like AR (Augmented Reality), VR (Virtual Reality), 3D imaging, etc. are more accessible. Even, small-and-medium businesses are using Interactive Product Visuals to help shoppers understand better what to expect from the products.
This technology enhances the shopping experience that leads to more sales and customer retention.  Mostly, we have seen this trend in fashion accessories; however, it works excellent for home improvement and furniture. With this technology, shoppers can get extra control over viewing options, like the Rimowa example below.
 2. Shop with Social Media Posts
The number of social media users projected to increase by almost 3.43 billion in 2023 by statista.com. So, it is obvious that shoppable social media posts increase more sales among followers in the future.
Social media platforms like Instagram and Snapchat have excellent visual mediums for setting up an online store. It enables customers to do little work to complete a transaction without leaving the social media channel. Even, these channels were also realizing the benefits of this and started implementing some unique features to accommodate eCommerce stores. The example from Printful's preview (below) the products' cost.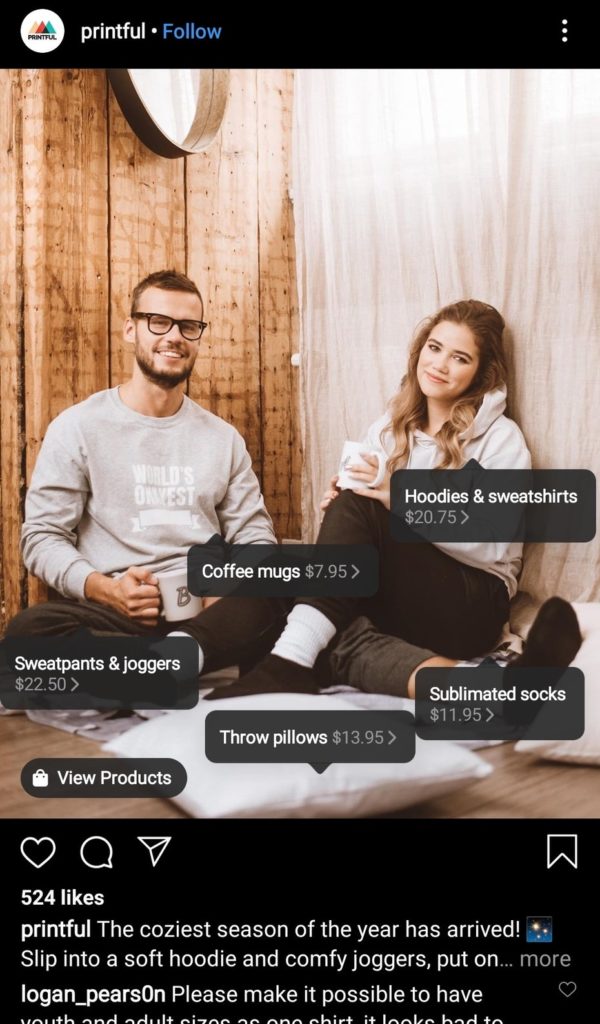 3. Product Image with Motion Effect
We have seen eCommerce site owners make use of more advanced visuals with motion effects. The motion effect in images means less static and more dynamic images with moving effect. eCommerce sites are also using more videos, cinemographs, micro-interactions, and animation to attract potential buyers. Just like what Alo Yoga does in the below given an example.
Motion in eCommerce design is best for displaying products in a more realistic light. These kinds of design help eStore owners to increase sales, conversion, and decrease the product returning ratio. Besides, it provides more in-depth information to the buyers.
 4. Offer More Payment Options
Buyers are expecting various payment alternatives in more secure ways. Buyers are also expecting better payment alternatives. Primarily, they prefer to purchase from the local payment provider.
Besides, buyers are also looking for purchasing from trusted online retailers like Amazon, Sears Outlet, etc. These stores save buyer's shipping and billing details to deliver faster checkout experience to the buyers. These retailers also provide a frictionless checkout to their buyers by offering payment options like Apple Pay, PayPal, and other financing options.
 5. AI (Artificial Intelligence) Chatbot
The requirement in-store associate, nowadays, fulfills by AI (Artificial Intelligence). It provides product recommendations and personalized guidance based on the buyer's requirements.  AI can help retailers learn about their customers and connect with them with real-time insights to enhance the shopping experience.
AI for retailers automatize tasks like customer support through chatbots to helps buyers 24/7 or generate timely offers. This trend works excellently for retailers, who want to optimize pricing, discounting, and demand forecasting, like Fly by Jing example below.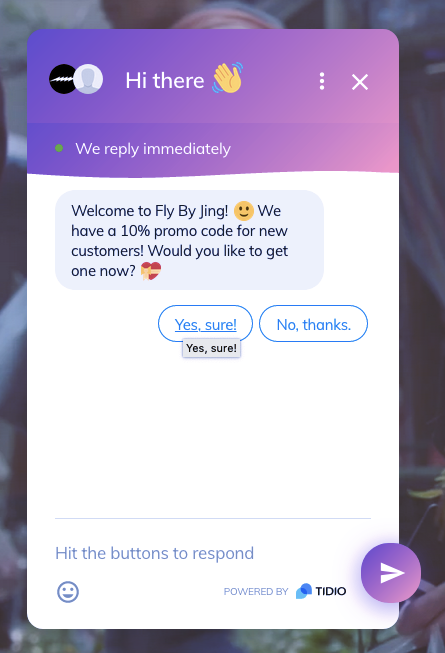 6. Personal Product Descriptions and Quizzes
eCommerce and design trends are also leaning towards a more human approach and personalization to address its buyers. Now, the retailers are opting for something less mechanical than the more rigid format of 'downy promotional description with bullet points.'
Check out the below-given image that shows CBD vendor Feals explains the advantages with the gentle approach to the first-time cannabis buyers. This is done by the creative product page design and written with a sensitive tone of language. Retailers can use the new compelling ways to list their product features to their product descriptions like testimonials, usage advice, or product recommendation quizzes.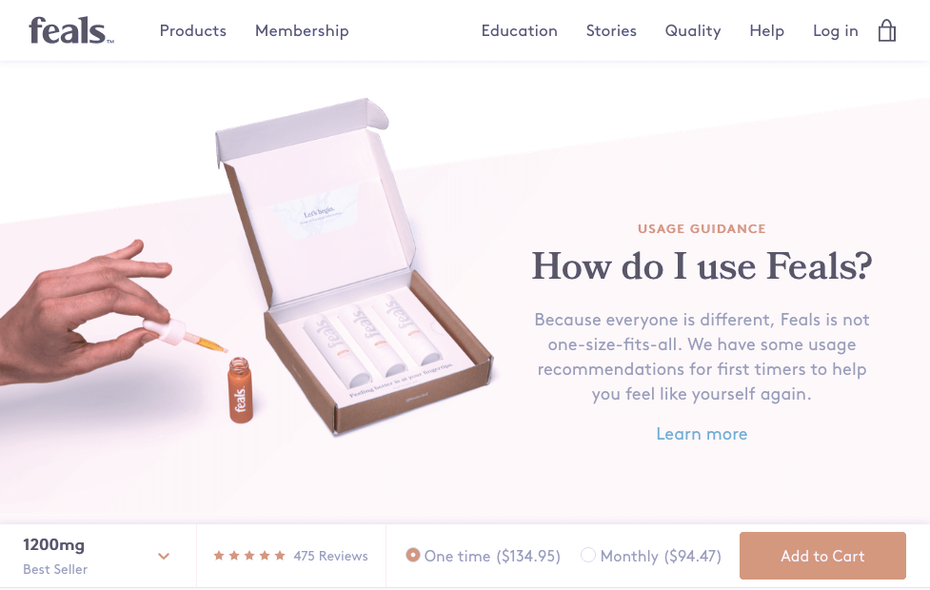 7. Home Page Displaying Videos
Do you know video reviews increase conversion rates by 62%? If you are not taking advantage of video product reviews, then 2020 and beyond could be a great year to begin. Like FasTrax Infotech, an IT solution provider and eCommerce store development company, you can stream video on the homepage to draw customers' attention.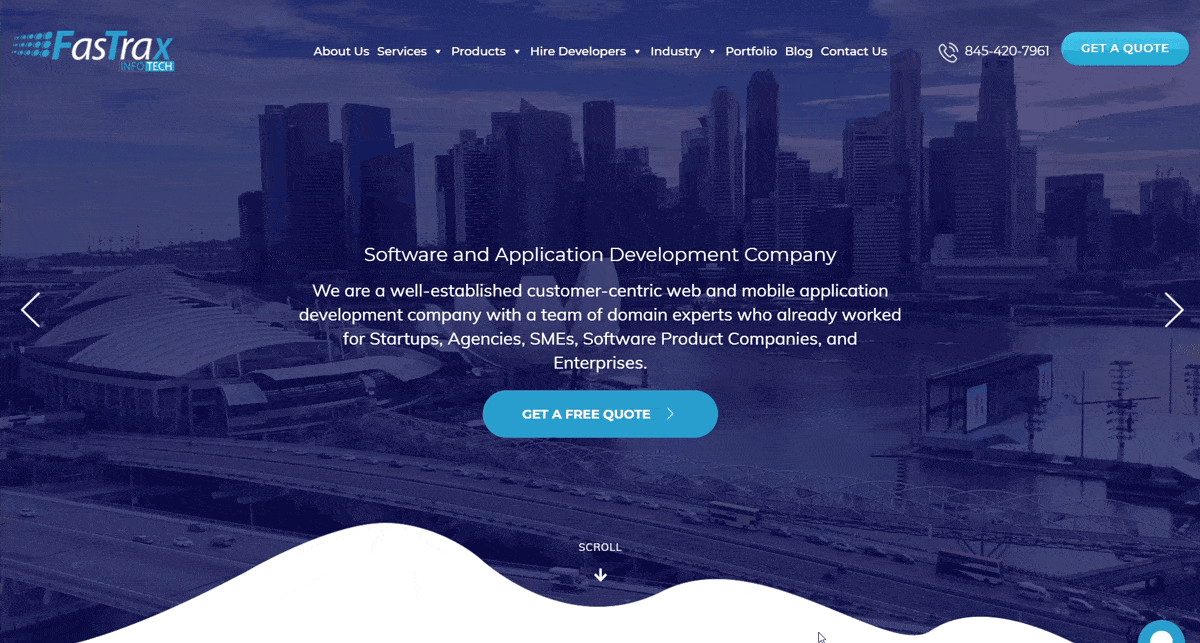 8. Subscription Plans
Introduce subscription plans to keep your customers coming back. These subscription plans have many advantages for retailers like they can easily predict fulfillment needs and build long-term relationships with their customers. Adopting this business model enables retailers to be familiar with what makes their particular subscription a must-have.
 9. Original Photography
'A picture speaks a thousand words' – this is true when you choose high-quality pictures for your website. Keeping this in mind, custom photography will become the next big eCommerce and design trends.
Many companies will start hiring professional photographers or using a template to create a website with authentic images. The example from Stellaphotography (below) previews large photos that tell stories more effectively.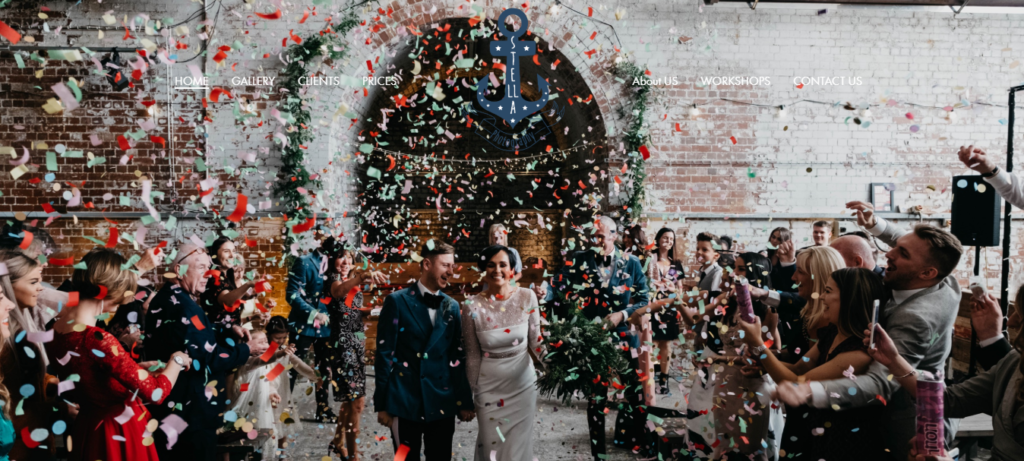 10. Striking Colors
Days are gone when they love monochromatic websites. Now, buyers love to see more eye-catching sites with colorful homepages. You can also add stunning colors paired with neutral backgrounds, big typography, impressive navigation, texts with highlights like distinction (below)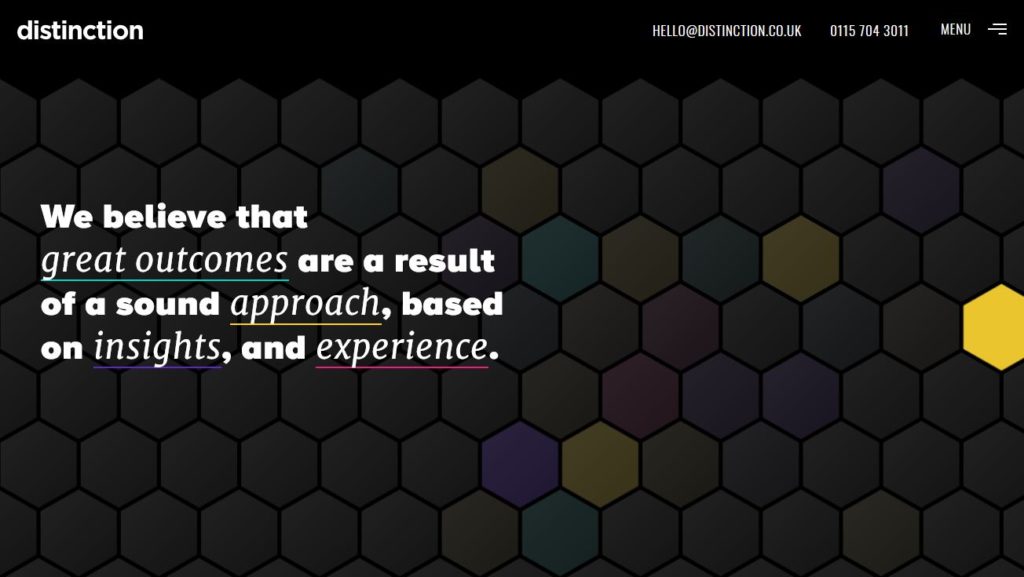 Striking colors to make a website pop and to connect buyers with a brand. These colors, if used perfectly, helps to convey messages and bring a positive shopping experience.
Need a unique design for your eCommerce website?
eCommerce becomes more advanced by becoming more like a human. Whether it is better visuals, excellent communication, or the latest technology, we have seen more of eCommerce design that focuses on how the users feel. Do you want to connect with your customers with the newest eCommerce design trends? Look nowhere.
Hire eCommerce developers to create just about anything with excellent eCommerce design. Want to know more about our eCommerce designing capabilities? Check out our Behance profile.
Frequently Asked Questions

Warning: Undefined variable $author_social_info in /data/ftxinfotech/public_html/wp-content/themes/ftx-infotech/functions.php on line 1317