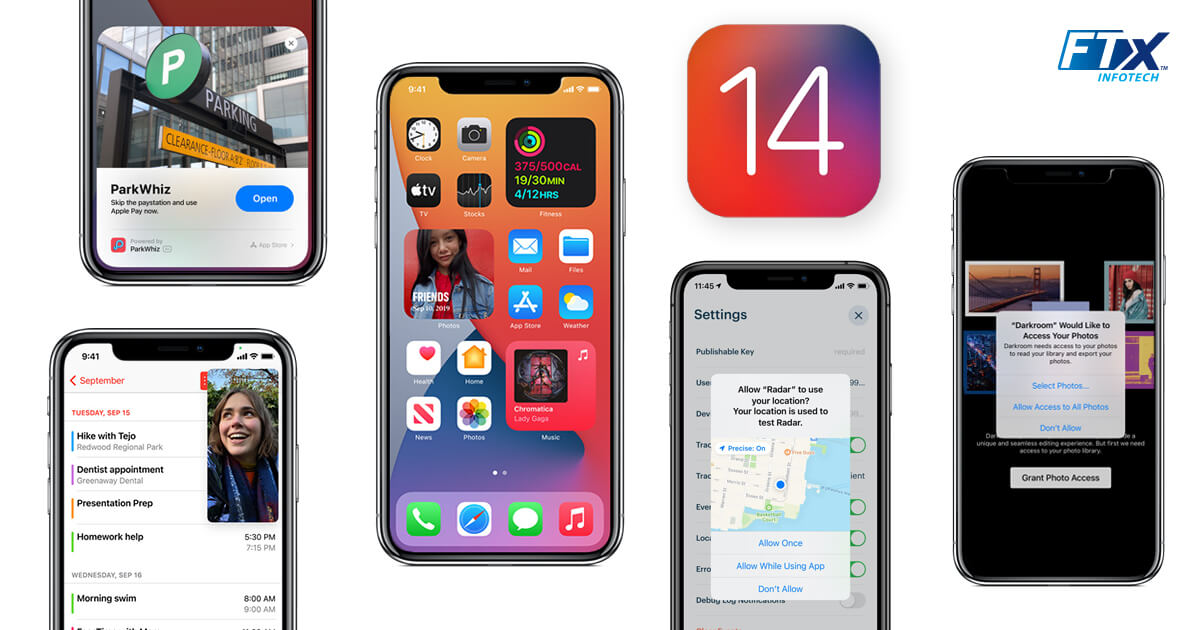 Let's Make the Updating Process to iOS 14 an Easier Task for You
Are you struggling to figure out the new features rolled out by the latest updated version of iOS 14? Yes, you are in the right place. Since the iOS 14 is already in the market, it's time to get your App ready with the latest operating system, iOS. Not only do you need to carry out the procedures like compatibility settings, testing, and managing required updates, you also need to make sure that you take full advantage of the new offerings that Apple has gifted with iOS 14.    
Here are the Top New Features to take into consideration when updating your App for iOS 14.  
App Clips:   
Apple has launched App Clips with iOS 14; these are micro parts of the applications that enable users to use apps without downloading, installing, or signing up to the App to perform the tasks. This lightweight version of the App allows developers to offer some of the functionality of the App without forcing the users to go through unnecessary troubles. You can use App clip to provide quick access to your App highlighted features, thus giving the user a chance to try out your App without any hassles.  
Users can readily find them through Safari, Messages, and even through QR codes or NFC (Near-field Communication) tags.  
Widgets  
It's time to update your home screen with widgets, Widgets existed in iOS for a long time, but iOS 14 completely revamped them. iOS 14 introduced a completely new look on the widget screen. Now you can drag and drop multiple widgets on the home screen; widgets can be presented in many customizations and sizes.   
Picture in Picture Mode 
Apple added a Picture in Picture mode to the iPad in iOS 13, so it's not exactly new. Still, it is a new feature added to the iPhone in iOS 14, Now from iOS 14, users can navigate to other App or home screens while making a FaceTime call or watching a video. Users will be able to customize the Picture in Picture size and position.  
Limited Photos Library Access Permission   
There is no privacy in iOS 13 and prior versions while allowing apps to access your photos library; with iOS 14, Apple introduces limited photo access permission, which lets the user opt for only selected photos or give access to the entire library.  
Better Privacy with Core Location   
For location permission, iOS 13 applications receive authorization of a user's location based on what access the user has granted.  
The user can choose to share their location when they are using the application (Allow While Using App), at all times even if the application is closed (Always Allow), or they may elect never to share their location.  
iOS 14 Introducing Precise Location, iOS 14 allows users to select how precisely an application can determine that user's location.   
Users have options When they want to keep their precise location private. As a result, Precise Location allows users to share their exact location or their general region with you.  
Hire our experts for iOS app development solutions.