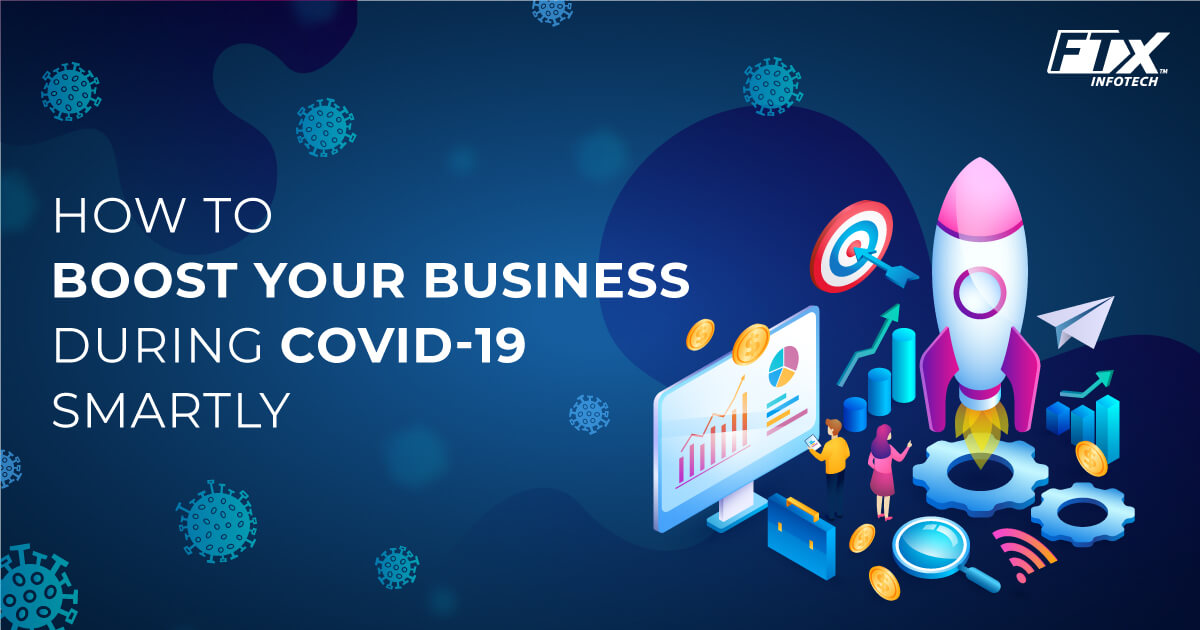 How to Boost Your Business During COVID-19 [ 5 Must-Have Features to Add]
Covid-19 has shaken the entire world and people's livelihood, which still appears to be an on-going battle. Although, on the one hand, finding vaccines for complete recovery from the coronavirus is under progress, on the other hand, it started throwing limelight on businesses, which were back-heading in terms of customer reach, sales, and brand promotion.
Today, we are going to talk about the best ways to boost your business by 10% during this COVID-19 with the best mobile app development services. This will help even new start-ups, who are planning to start a new company after the lockdown period settles down.
Boosting your business cannot happen overnight. It involves many strategies that permanently should become memorable in your customer's mind. This pandemic is a crucial time for businesses where they cannot see their business go down and, at the same time, cannot be so wicked to yield only profits. Now let us see what businesses are currently popular and enjoying benefits during COVID-19.
Types of Businesses Benefited during this COVID-19 Pandemic
There are four factors: protect, adapt, connect, and give back, helping you forecast and control the challenges you may face during this pandemic to boost your business. Here are how different businesses play successfully by considering these factors.
 1. Delivery Businesses
The on-demand delivery business seems to be at peak during this COVID-19 pandemic. Many delivery businesses have implemented this option for their business. Those businesses like grocery delivery, medicine delivery, Laundry and dry-cleaning service, food delivery, etc. that are implemented on-demand delivery are experiencing significant business growth.
Although online delivery was in existence, due to the spread, most people denied to order online and failed to look at the broader picture of how it is going to help. But fortunately, there are delivery businesses that follow unique ways to keep their customers safe by exposing their work methods like serving non-touch food/items, well-sanitized delivery packets, touch-free delivery, and so. These ways, they are staying in touch with their customers.
List of Essential Features to Include
Push Notification
Contactless carry out and delivery
Order Tracking
Payment Management
Social Media Integration
Reviews & Ratings
In-App Call
 2.Fitness Businesses
Keeping ourselves fit and healthy during this COVID-19 pandemic is inevitable to stay away from infection. However, during this quarantine period, it hard to hit fitness studios and gyms in personally, so these businesses are opting for fitness mobile app development service for their users
As utilizing the fitness mobile app on smartphones are highly preferred by fitness geeks, Fitness studios and gyms are not just meant purposefully but even allow them to work out at home in their convenient timings.
Though it is not being followed as a trend, yet people are at home during this pandemic and craving for being fit and healthy. So, if you think what fitness studios and gyms can do to meet their customer's expectations and stay connected, here we have the solution.
List of Essential Features to Include
Virtual Memberships
Online Personal Training Classes
Group Video/Audio Chatting
Upload/Download Documents (Training and Techniques)
Easy Payment
 3.Local Retail Stores
If there is a business that had a prolonged growth previously, but now enraged to the level that you cannot expect, is retail. Retailers know what products their customers like the most and which one could turn the sale upside down. At this time, retailers can either start a new business or boost their existing one through an e-commerce channel or Retail mobile app development or RetailPOS.
We, at FasTrax Infotech, also have POS System, FasTraxPOS, designed specifically for the retail outlet like supermarkets, gas stations, pet stores, convenience stores, restaurants, and more.
But to do a safe jump on sales, they can follow these factors without a second thought. They can display product demo videos for providing in-depth product knowledge and features to their customers; send weekly e-mails to share their latest offers, discounts and more promotional products; get into tie-ups with influencers and attain possible conversions from high-rated and regular customers and entitle social media presence to showcase products, high-value customers and always stay on their customer's mind.
List of Essential Features to Include
Customer Loyalty Program
Buy-Now Button
Order Tracking
Product Display
Chatbox
Multiple Payment Option
Like the aforementioned businesses, we do have new initiatives and implemented new strategies to boost their sales for businesses somehow like Allbirds, shoe manufacturing, Spindrift, a beverage company, Talkspace, offering therapies online, etc. Keep in touch with our executives to know more.
 Lists of features to boost your business during this Covid-19   Pandemic
It doesn't matter what types of businesses you are doing. There are a few essential features to be included while opting for mobile app development services during this COVID-19 quarantine period to make it convenient for your customers and to boost your business sales.
Being a reliable Mobile app development company in USA, our developers are keen on satisfying the customer's expectations. Take a look over our impressive features that you can use for your business to boost its sales in this COVID-19 pandemic.
 1.Dynamic and Interactive Buttons
For all e-commerce websites, having 'Buy-now' or 'Add to Cart' button is essential. This will be more convenient for buyers to add the products/items to their cart or move to the checkout page directly wherever they see their needed products/items on your site. Placing buttons/interactive buttons to reveal more information for that particular product on an e-commerce site will attract more customers. Also, it gives you an organized look and also a user-friendly design. We know the importance of placing such essential buttons on a perfect place on the pages to attract buyers/customer's attention.


In Beer World Store website, designed by FasTrax Infotech, we have placed the 'Buy Now' button on the top of the website. As mentioned, putting essential buttons on a perfect place attracts more customers and increase more sales.
 2.Social Media Integration
Well, people would love to share, what they do, with their friends. So, having a social media sharing option will encourage customers to share their purchase with their friends. This will automatically promote your business to more people at ease. We are well-versed in integrating all popular Social Media to web pages or web/mobile applications.
 3.Payment Integration with high-security
Payment Integration, one of the certain features, to be skipped, we keep doing innovative things to exceed customers' expectations. Modern-day consumer prefers a wide range of payment options. We keep them satisfied by offering multiple payment gateways and the latest security features to ensure customers' information is not leaked. By doing this, customers will feel easy and prefers your business instead of approaching your competitors.
 4.Customer Loyalty Program/Campaign
We know the importance of having loyalty programs, and we perfectly portray them in loyalnsave.com in a user-friendly and attractive manner. In most cases, businesses prefer Deals & Promotions to be displayed in such a way to grab the viewers' attention. Because Deals & Promotions play a vital role in increasing the sales conversion rate significantly.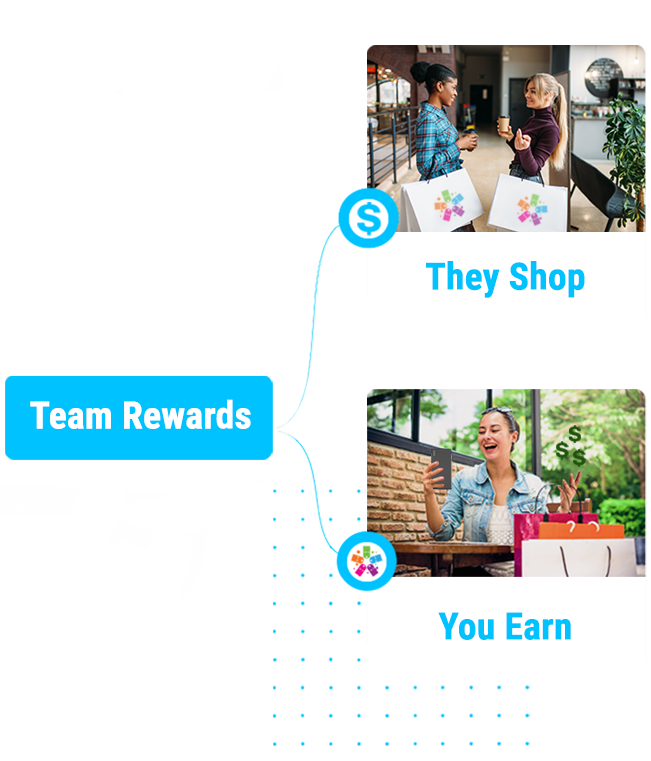 In Loyal~n~Save, we have added features like Deals & Promotion, Team Rewards Program, & Swag Shop for users to shop and redeem them for discount and coupons. With this feature, users combine loyalty cards from all their favorite stores with one Loyal~n~Save card to get rewards on every purchase.'
 5.Push Notification
Push Notification plays a major role in keeping customers aware of the latest news and updates. Many might ignore the push notification features and keep it as non-essential, but it is one among those pillars for your business growth. Though customers may have the option to block the notification, it still can be useful.
Moreover, if you sent worthy notifications to customers, then they can unblock and stay in touch with your business regularly. Push notification can be wisely used during a special campaign or special program or discounts to individual customers, and so.
Conclusion:
The techniques you have read through in this blog are all existing techniques, but how effectively they are implemented in your business matters. Our team is technically well-versed and multi-skilled, so it becomes easy for you to choose us with our quality of work, application of relevant technologies, extended customer support, and quick deadline with showing progress.
Frequently Asked Questions

Warning: Undefined variable $author_social_info in /data/ftxinfotech/public_html/wp-content/themes/ftx-infotech/functions.php on line 1317